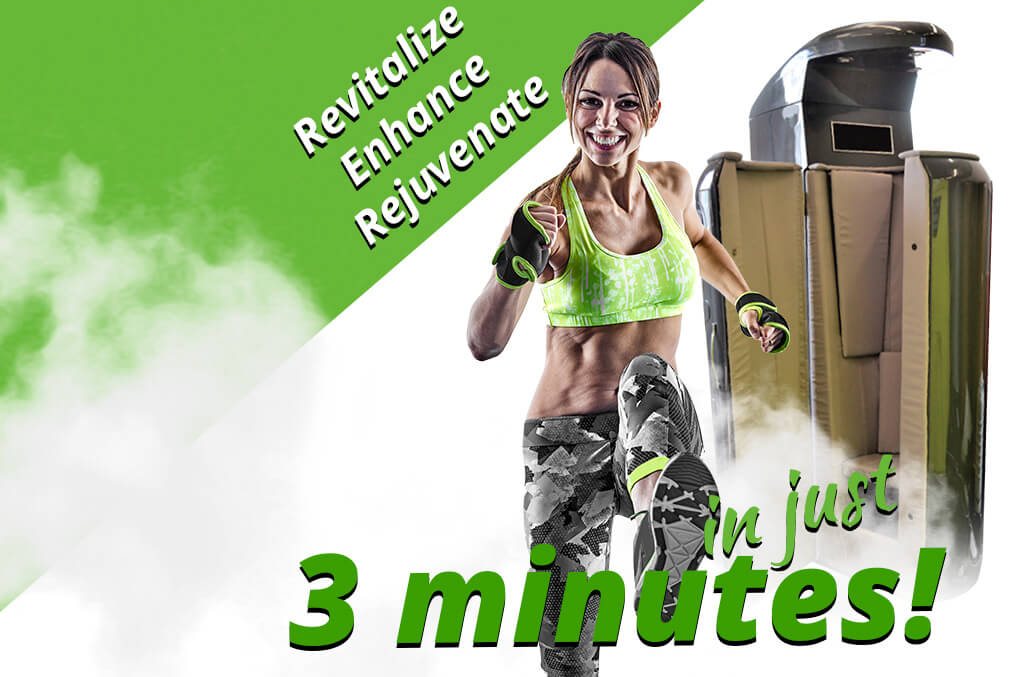 Pain and Fatigue Reduction
Increased Athletic erformance
Increased Athletic Performance
Pre & Post Surgery Benefits
Who is Elite Cryotherapy?
Elite Cryotherapy is proud to be Toowoomba's leader in cutting edge CRYOTHERAPY and Recovery Treatments. Located in Toowoomba, we offer a range of premium and unique services for everyone targeting faster muscle recovery , reduce pain and fatigue , inflammation , weight loss and pre and post surgery benefits, general wellness and so many more.
At Elite Cryotherapy you will encounter our modern facilities and technologies and our friendly professional team. Elite Cryotherapy gives you a great experience from the start to finish. We give all clients a pre Cryotherapy treatment with the Hyper Volt Gun which is a neuro-muscular treatment that uses precise frequency amplitude and torque to achieve the most effective percussion vibration therapy. Combined with Cryotherapy , there is no better relief and recovery combination in the industry. Cryotherapy has been used by celebrities , professional athletes eg Le Bron James and Floyyd Mayweather as well as our local Australian Muay Thai Champion Brandon Spain who uses Cryotherapy regularly for muscle recovery.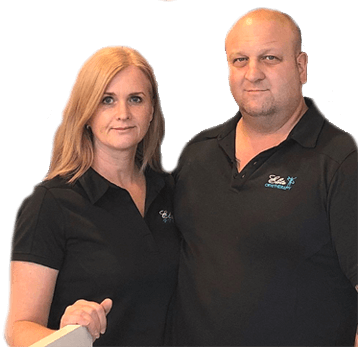 Contact Elite Cryotherapy
" What our clients have to say..
Corey Mays
2023-10-01T00:32:13+0000
Would recommend Cryotherapy to anyone looking to recover from muscle soreness to any injuries. I have an upcoming fight

...

and Leon and the team have completely healed my soreness and any nagging injury. I've never felt better! It works wonders

read more
Angélique Katania
2022-10-01T14:15:50+0000
Professional and efficient stock broker. I never had any issues with withdrawals as well as services. he is always

...

accommodating and helpful. Great trading signals from him. I am pleased with the overall performance of MR ETHAN PAYNE service. I made a good amount of profit in a couple weeks. ($16,900). Excellent trading services. I highly recommend his platform to everyone out there, who is interested in trading and making money off Crypto/bitcoin. I have no regrets in choosing this brokerage service, he is professional and skilled. Thanks for all you do, do not hesitate to reach out to him. Contact him via: Email: [email protected] WhatsApp:+44 7862 075181

read more
Penny Dowling
2022-09-09T23:51:37+0000
Friendly professional team. Effective & efficient cryotherapy. Highly recommend.
Riley Rolph
2021-07-12T08:11:08+0000
Elite cryotherapy is the place to go for all your saw muscles and bones highly recommend. Thanks fellas felling on

...

track already. Royal detailing

read more
Heidi Phillips
2021-06-10T03:47:43+0000
The service at Elite Cryotherapy is awesome! This machine is amazing. Keeps me doing the things I love!
Erin Harberger
2021-02-20T00:00:14+0000
Cannot recommend a place for recovery more highly! I am a professional muaythai fighter, so as you can imagine I get

...

many injuries week in week out... Leon and Brandon Spain always are straight onto it in terms of knowing exactly how to fix me up, not to mention the amazing service and chilled environment. Worth a check out for sure !

read more
Kimba Fien
2021-01-22T10:07:14+0000
Awesome place and great service! I had a horse flip over on me and these guys sorted me right out highly recommended!

...

Awesome job guys 🤙🏽

read more
Kalum Mckenzie
2021-01-15T23:52:31+0000
I'm in the Construction industry (plumber) and I loved the experience, I did my own research online before I found

...

these guys. Will definitely become a regular now. Left the building feeling 16 again 😂

read more
James Holdway
2020-10-09T19:20:40+0000
instant relief on my calf injury and after a good sleep it feels amazing ready for work again with no issues walking! I

...

highly rate this system of care also very very relaxing

read more
Wayne Young
2020-09-18T07:42:23+0000
Had my first session today and will be going back. It's amazing to feel so good after putting up with so much pain

...

for so long. Have already bought a package deal for more treatments.. Thank you to the staff.

read more
Scott Miller
2020-09-16T07:10:18+0000
Just wanted to say a big thank you to Brandon and Leon I recently tore my right calf muscle and I found the cryotherapy

...

a huge benefit to my recovery they had me able to put weight on my leg and walking again within eight days I feel with out there help I would not of been able to do this as quickly highly recommend

read more
Trudy Newman
2020-08-21T07:51:25+0000
have had issues with my neck and and shoulders for over year have tried everything , have had 4 session and still not

...

100% but so much better, finally nice to go some where and they listen to where my pain was starting from and not just concentrating on my shoulder.

read more
Jake Elton
2020-08-14T06:37:56+0000
Great experience and great staff 👍🏼😀
Tammy Riehl
2020-08-05T11:23:56+0000
Highly recommend Leon and Brandon, so many benefits!!
Ben Jones
2020-08-03T07:55:57+0000
first time using cryotherapy & can't thank Leon enough! i've been having trouble with tight shoulders / front delts

...

but after a work over & cryo i felt loosened up & had near full range of motion again. had to try out the compression boots & that is an experience within itself. my ankles & knees don't feel like an 80 year olds anymore. went in just for 1 session just to try it out, paid for 4 more while i was there! looking forward to going back.

read more
Alyssa Sweeney
2020-07-08T00:15:42+0000
Amazing! Results have been incredible for both my husband and I. Noticeable reduction in pain and have also noticed

...

benefits for mental clarity and emotional wellbeing ✅💛. Such a professional and helpful team.

read more
Carmel Tulloch
2020-06-27T22:22:26+0000
Arthritis pain is so debilitating and I want natural therapy only and a friend recommended Elite Cryotherapy. I was

...

nervous at first but the team made me feel very welcome and talked me through every step. I went once and felt instant pain and swelling relief so immediately purchased a package. Highly recommend 🙂

read more
Sally Harvey
2020-05-10T23:24:33+0000
Wonderful experience. Staff were caring and explained everything. I feel so relaxed now and less sore. Can't wait

...

till my next visit.

read more
Holly Nguyen
2020-02-21T11:04:48+0000
I highly recommend Elite Cryotherapy! As I train Muay thai my body goes through intense training sessions. When I'm

...

in fight camp I get a cryo every week to deal with overall muscle soreness & tightness. This in turn helps a lot with me getting quality sleep & ready for the next weeks training. Highly recommend anyone training at a high level to go in & see Leon & give it a go.❄️❄️

read more
Amy Austin
2020-02-15T00:08:29+0000
Highly recommended Leon & Brandon at Elite for ladies to assist with their postpartum recovery. Following the birth of

...

my first child, I couldn't stand up straight and walking was a struggle. After my first session, I was amazed at just how good I felt! I was finally able to stop taking the painkillers and could easily enjoy taking baby for a walk each day.

read more
Mitchell Rees
2020-01-06T23:01:24+0000
Just like to thank Leon & Brandon for their help with securing one of their package deals for Cryotherapy (supplied

...

through work cover) . I have recently had knee surgery with a lot of swelling. Each session with these guys has reduced swelling and inflammation and made my knee feel great. Any one looking at recovering quicker from a work injury with work cover should get in touch with them. Thanks again guys. 👍

read more
Haydon Bell
2020-01-05T01:10:36+0000
In November I had a knee reconstruction I've been twice and the outcome of using cryotherapy is amazing I've got

...

more movement and it reduces the swelling instantly and it takes the pain away definitely going back

read more
Courtney Leerainbow
2019-11-19T04:08:18+0000
I have to admit when I first decided to see Leon and Brandon my expectations weren't very high. After seeing multiple

...

surgeons and physiotherapist the only option left for me was surgery to fix my extremely painful bursitis (I couldn't move my arms a lot of the time, I was even in hospital). Leon and I spoke about my condition and I decided to give it a shot. I am so glad I did! instant relief and after some rest and cryotherapy sessions, last week I cancelled my surgeon and my shoulders are pain free something I haven't felt in 7 years! Thank you so much to both Brandon and Leon I couldn't thank you both enough!

read more
Sue Jackson
2019-09-12T06:12:00+0000
Today i had my first session of Ctyotherapy I have lower back pain which moved down into my legs making walking very

...

painful after my session it was like I had a new back and legs I was walking with no pain I would recommend this therapy to anyone I felt like a new person can't wait for my session tomorrow 😊

read more
Leigh Sears
2019-08-19T00:14:21+0000
The most amazing experience. I go at least once a week now. Love it 💕💕
Skye Bogenhuber
2019-08-12T05:33:20+0000
I initially went in for my back that gets a bit sore and tight and also ended up using it for swelling in an injured

...

knee. It massively assisted my knees swelling and movement and my back is definitely a lot better every time I leave a session. Leon is very friendly and insightful. I always enjoy my visits!

read more
Joshua West
2019-07-09T07:09:16+0000
I suffer from bad knees and back pain. I had torn my hamstring and told I wouldn't be able to run for at least 6

...

months. Cryotherapy provided great relief and I was back running within 2 months. I would highly recommend Brandon and Leon to anyone considering Cryotherapy.

read more
Mark Skehan
2019-06-13T20:31:07+0000
I bought my daughter here in urgent need of help before she flew out for an international Ballet event. Leon was

...

awesome and is so passionate about the benifits and Cryo was ultimately the only reason she was able to get her injury under control so that she could perform. I highly recommend Elite Cryotherapy for any injury or ailment. Thankyou to the team at Elite Cryotherapy.

read more
Tarla Judd
2019-04-27T02:54:48+0000
Such a great experience 🙌 Thanks for having us guys. Look forward to returning again soon! 👏😀
Blake Parton
2019-04-26T00:51:24+0000
Body feels great, great staff 👍🏻
Karen Bischof
2019-04-07T23:04:53+0000
Great friendly atmosphere. For me Cryotherapy is great for pre and post competition events. Being pain free let's me

...

continue with my training straight away.

read more
Helen Faulkner
2019-04-01T09:21:13+0000
Brandon and Leon are great. Very professional and know there stuff. Cryotherapy has been the best thing for my son Ryan

...

who went for his eczema. Great results seen after the first session and has continued. Then I decided to have a session for overall well being. After two sessions the results are amazing. Would highly recommend.

read more
Ally Nguyen
2019-03-30T02:07:24+0000
Loved my first cryo session! My muscles were all pretty tense & knotted. Had the leg compression after the cryo, worked

...

a treat. Much looser and just an overall feeling of wellbeing. Thanks Leon👍

read more
Carly Jane
2019-03-24T07:56:02+0000
Professsonal, welcoming and A+ service. Thoroughly enjoyed our session today and will be visiting every time we visit

...

Toowoomba. What a fantastic service for Toowoomba and surrounding regions. 👏👏

read more
Caitlyn Mitchell
2019-03-05T00:17:18+0000
Highly recommend - The instant feeling of relaxation is amazing. Have had results with improved quality of sleep and

...

mental wellness. It has also helped with reducing shoulder pain and discomfort.

read more
Faye Hartley-Youens
2019-03-04T10:07:50+0000
Wow we can't recommend Leon and Elite Cryotherapy enough. Today we had amazing results on my sons shoulder injury

...

that was taking so long to heal. With a big event coming up my son was desperate for help. Tonight he's literally bouncing around great improvement physically and mentally. Thank you so much. We will definitely be back soon!

read more
Jody Brady
2019-01-19T09:02:54+0000
Highly recommend - so great to have such a professional setup here in Toowoomba! I'd never tried it before, but

...

I've been back 3 times . I've had great results for sporting injuries and Shaun's had immediate relief with an old back injury ! Definately worth checking it out 😃

read more
Ashlee J Mesken
2018-12-11T00:10:25+0000
Best experience ever. I have never felt so amazing so quickly. Best staff and comfortable environment. highly

...

recommend. l have a huge amount of energy and relaxation going through my body thanks to elite 😍

read more
Jordie Franke
2018-11-28T06:52:21+0000
An absolutely amazing experience! Very professional and caring people. Definitely recommend Elite Cryotherapy for

...

anyone with aches and pains, especially athletes! I'll definitely be back! 🙌🏽

read more
Alex Dalmeida
2018-11-16T06:24:26+0000
Don't know why I waited so long to try cryo. Feel so much looser and able to recover quicker to be able to train.

...

Great place, incredibly friendly and helpful!

read more
Scott Currie
2018-10-13T03:15:21+0000
friendly welcoming service and done more for my shoulder issues then steroid shots , medications and massages ect ect .

...

ready for my next treatment .

read more
Herman Ene
2018-10-11T11:42:37+0000
Thanks Leon & the team. Had a great experience!! Highly recommend
Peter Flamsteed
2018-10-08T21:47:09+0000
I had my first visit to elite cryotherapy yesterday. From someone who has worked with horses all my life I have plenty

...

of aches & arthritis from old injuries, after one treatment from Leon staring with the deep tissue massage machine and then into the cryotherapy chamber, my back is virtually free from pain & many of my other aches & pain have been significantly reduced !! Going in again Thursday for second treatment!! Extremely happy with the result !!

read more
Gary Halliday
2018-09-26T20:34:22+0000
Hi Leon, some feedback for you. Thallis has more movement in his ankle and leg now than before. He didn't even

...

realise the limp has gone, we're super excited about the treatment you've given him and his extremely happy with the result 👍

read more
Next Reviews